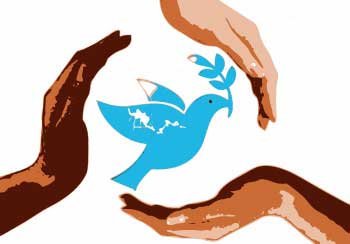 This year's Christmas concert was dedicated to Mary Travers from Peter, Paul & Mary who passed away in September this year. The program included a few Peter, Paul & Mary songs together with the usual Loosely Woven variety and even a few Christmas songs!
The 28 performers included six string players, two mandolins, harp, recorders, flute, guitars, clarinets, saxophones and, for the first time in many years, a trumpet!
In addition to the following public performances (which, for the first time, included TWO performances in Humph Hall!), we also performed 'Song of Peace' at W G Taylor Retirement Village (Narrabeen) on Saturday 5th December, Willandra Village, Cromer, on Friday 11th December and Seaside Assisted Apartments (Warriewood) on Sunday 13th December.